This blog was co-authored by Jessica Osborn and Annabel Schiff, both Senior Manager, Partners for the FiDA Partnership
Well over half of the world's population is now online, with more than 3 billion people all over the world using social media each month. Social interactions that previously took place in the analogue world are increasingly happening online. The way in which social networks are deeply embedded in our lives makes them a promising foundation for digital financial services (DFS). Chinese tech companies such as Tencent – China's social media and messaging colossus – have seized this opportunity to an extent not yet seen elsewhere. Tencent's use of social media and entertainment for financial services' growth offers valuable lessons for sub-Saharan Africa. The Mastercard Foundation for Finance in a Digital Africa (FiDA Partnership) recently traveled to China with financial services leaders working in Africa to learn these lessons first hand.
Socially Embedded Customer Acquisition Strategies in China
Social first, finance in the background
It serves millions of people with financial services, moving billions of Yuan per day through one of the world's largest payments systems, yet Tencent's core business is not finance but social networking and entertainment. Their product portfolio includes their flagship messaging services – WeChat and QQ, music streaming and social gaming, such as Arena of Valor, the highest grossing game and most downloaded app the world has ever seen.
The virality of these use cases has driven phenomenal scale. WeChat is used by 77% of all mobile phone users in China and recently hit 1bn monthly active users – approximately equivalent to the entire population of sub-Saharan Africa. Tencent's embeddedness within the digital lives of millions of users has enabled it to integrate financial products into existing social use cases which resonate at scale.
Building use cases around people's lives
Tencent harnessed their strengths in entertainment and their existing relevance in social relationships when they delved deep into users' desires and impulses with the the concept of 'social cash'. WeChat's digital wallet enables P2P money exchanges, which Tencent based on the Chinese custom of giving cash-filled red packets (Hongbao) during Chinese New Year and special occasions.
However, WeChat not only permits sending set amounts to individuals and groups but it amplifies the social and entertainment aspects of this transaction by encouraging users to send money to groups in randomized amounts. Users can also win red envelopes by shaking their phones during live New Year's TV shows. It is the gamification of this social behaviour which gives it the thrill that draws users in: 77% of WeChat users sent red envelopes during at the past Chinese Lunar Year. In fact, such has been the success of red envelopes that these financial transactions now drive adoption of WeChat itself – so the social media platform and financial service reinforce each other's growth.
The stickiness of the app-within-an-app model
Tencent's ability to layer financial services on top of products that solve everyday issues in users' daily lives is perhaps best demonstrated by the sheer breadth and volume of services seamlessly and conveniently offered within the WeChat app, which has led it to be dubbed a 'super app'. These services are offered through over 10 million lightweight, web-based apps and over 580,000 'mini programs which live inside WeChat. We experienced this all-encompassing functionality on our trip in Beijing: ordering taxis, locating friends, finding reviewed restaurants, ordering meals, navigating using a map, identifying congested areas, paying for goods offline, going dutch, sending money to friends, checking movie times, browsing for sunglasses, finding other users nearby and even ordering dog grooming services – all offered and executed within WeChat. It's 'app-within-an-app model' offers users such an array of services that WeChat is more akin to a browser or operating system than a traditional mobile app, leaving users with little need to exit the app. In fact, when FiDA met with Tencent they told us that their users spend 30% of mobile time in WeChat and 30% in other Tencent apps. By designing experiences around users' lifestyles, Tencent moves financial transactions seamlessly into the background of services that matter more to users.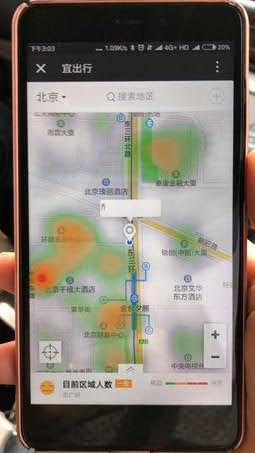 What's important here is that Tencent did not originally provide financial services. Financial products, initially payments, were rather integrated into existing pervasive digital social lives. This is the opposite to what we see in sub-Saharan Africa where DFS providers develop and offer financial services largely in isolation from existing behaviors and hope that use cases are dynamically built around them. This approach has limited the breadth and frequency of DFS use in Africa.
Lessons for Africa
There are clear contextual differences which make reaping the benefits of social media for DFS more challenging in Africa. The continent's countries reflect vast differences in culture, language, regulatory structures, economies and variances across many other dimensions. Being able to address the entire population of China as a single unit – unhindered by competition from the biggest social media site on the planet – Facebook – gives Tencent clear advantages over DFS providers even in Africa's most populous countries. Nevertheless, lessons from China's interlacing of social lives and financial services are worth consideration and reveal intriguing new approaches to financial inclusion in Africa.
Social Media already woven into the fabric of everyday life in Africa
Smartphone connections in Africa have doubled over the past two years. Greater internet access is increasing demand for digital content: there are now 191M active social media users in Africa. Companies such as Google and Facebook are striving to deliver scalable products that address the needs of these new users. This is fundamentally impacting their experience of the internet to the extent that for many emerging markets users social media is the internet, with digital practices already woven into the fabric of daily life.
But providers are not yet leveraging social routes for DFS growth
Despite the increasing prevalence of social media in Africans' digital lives, this opportunity has not yet been leveraged for financial services growth.
Unlike in China, the social platforms widely used in Africa are not homegrown; the most-used social messaging apps are WhatsApp and Facebook messenger and Facebook and YouTube have the greatest market share for social media. These global platform players have not yet seriously invested in offering financial services to their African customers, although WhatsApp is testing out a payments feature in India and there has been talk of a future offering for Africa. Additionally, these platforms have not opened up to enable local DFS solutions to be offered over their networks (as several Chinese players have done), although Mark Zuckerberg's interest in mobile money on his 2016 visit to Kenya may indicate this being a future possibility.
Gamification of healthy financial habits have yet to realise widespread success, despite attempts. Unfortunately, gambling is possibly the best example of how entertainment has increased DFS adoption and use in Africa, which has had very damaging effects, including over-indebtedness and poverty exacerbation.
Will social first, finance second see the same success in Africa?
In something of a plot twist, and perhaps reflecting the need for social embeddedness for financial services to succeed, Africa's biggest mobile money provider, Safaricom in Kenya, is in fact launching a chat service to support their Mobile Money offering. The messaging service Bonga, (meaning "to chat" in Swahili) was partially launched in April and has M-Pesa deeply integrated, allowing users to review their M-Pesa balance and send money without leaving the platform – reminiscent of WeChat's app-within-app concept. Safaricom also launched an e-commerce platform (Masoko), ride-sharing service (Little Cab) and music streaming site (Songa) to entrench M-Pesa yet further into digital social lives. The extent to which Safaricom's social platforms can compete with global incumbents remains to be seen. Certainly Little Cab has struggled to gain traction amidst competition from global apps such as Uber and Taxify. It is also debatable as to how replicable this model is to other countries and providers who do not have the benefit of Safaricom's large customer base and Kenya's mature mobile money market.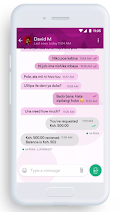 As DFS continue to gain traction in Africa it is smart to look to lessons that can be learned from different and innovative approaches in other markets. In this blog series, FiDA explores the various lessons that China holds for DFS in Africa. To read more from our China Blog Series, follow us on Twitter and LinkedIn or sign up to receive our monthly newsletter, the FiDA digest.